Today 14th of Dec 2018
Sun: The pressure on the Alps will tend to increase ensuring stable weather.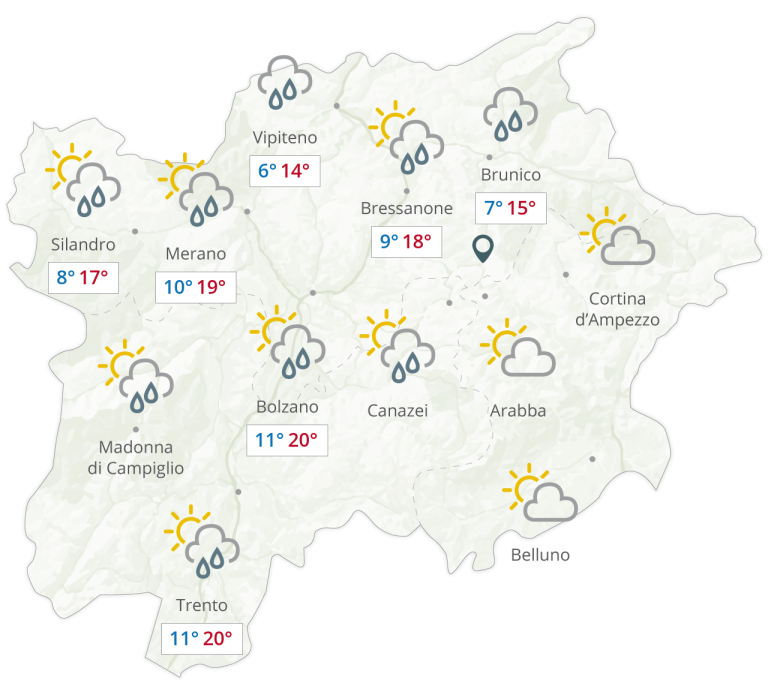 The weather
Very sunny weather with clear skies. Wind from the North near the border ridge. Definitely negative minimum temperatures with values between -16° in the highest valleys with snow on the ground and -5° in the valley basin of Bolzano. Maximum temperatures up to +4°.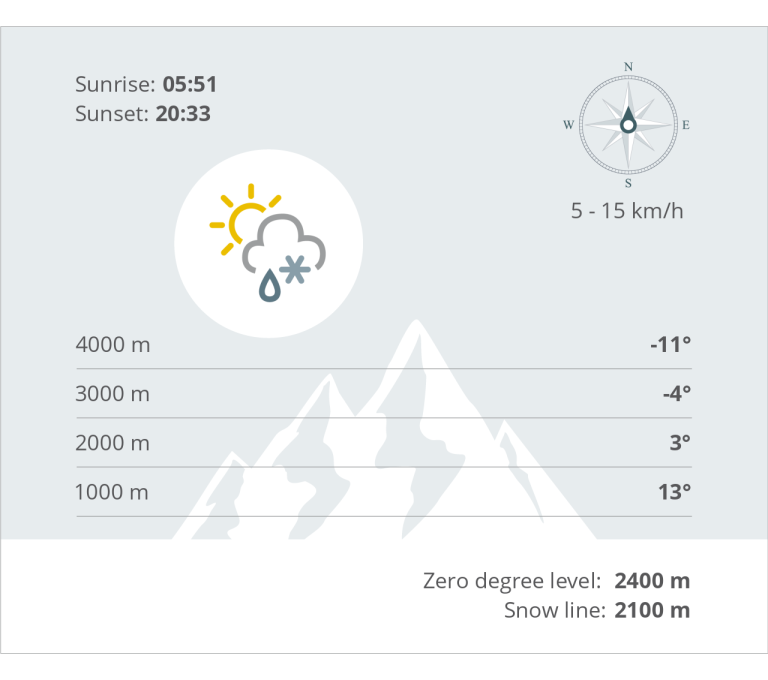 Mountain weather
Even in the mountains will dominate the sun with excellent visibility. The winds will be arranged from the North-east.
saturday
15
Sunny
max: 4°
min: -15°
sunday
16
Very cloudy
max: 2°
min: -15°
monday
17
Cloudy
max: 6°
min: -8°
tuesday
18
Partly cloudy
max: 6°
min: -12°