Today 15th of Jan 2021
Sunny weather: Dry air masses will reach the Alps.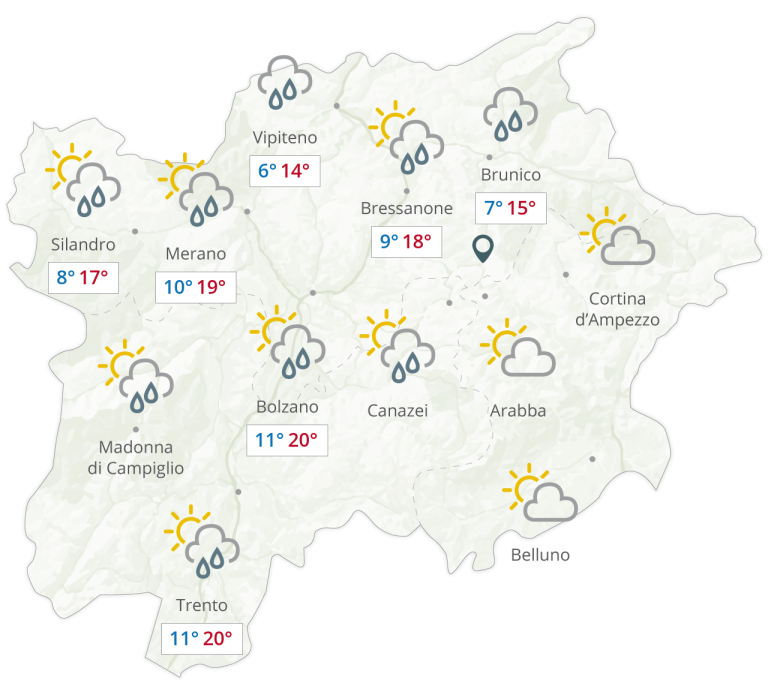 The weather
Light snowfall can be possible in the western part during the morning, in the other regions sunny weather. Top temperatures between -2° and +8°.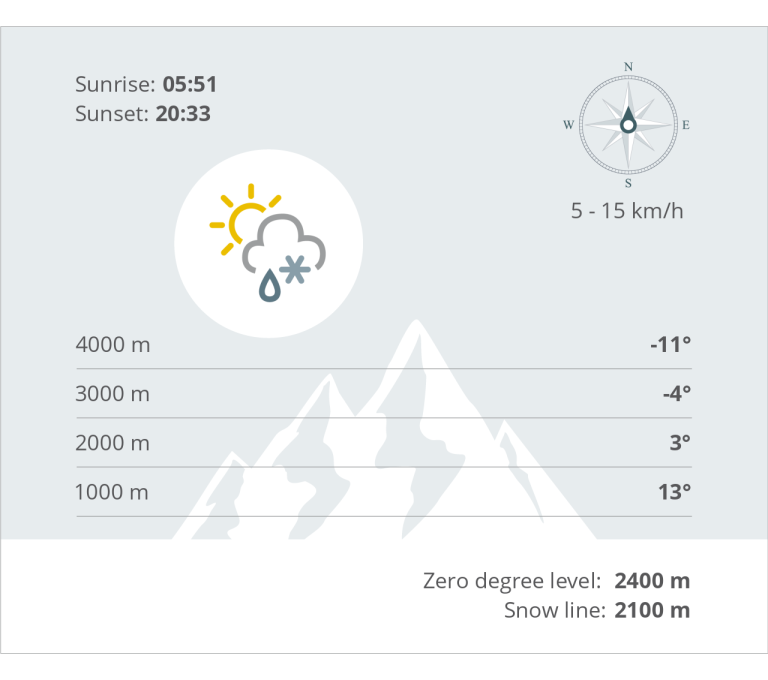 Mountain weather
Cloudy weather with light snowfall in the eastern parts. Sunny weather during the course of the day.

saturday
16
Partly cloudy
max: 4°
min: -16°

sunday
17
Very cloudy
max: 4°
min: -17°

monday
18
Cloudy
max: 4°
min: -14°

tuesday
19
Cloudy
max: 5°
min: -14°