Today 1st of July 2022
Sun, clouds and some thunderstorms: Southwesterly upper level flow will bring humid air masses towards the Alps.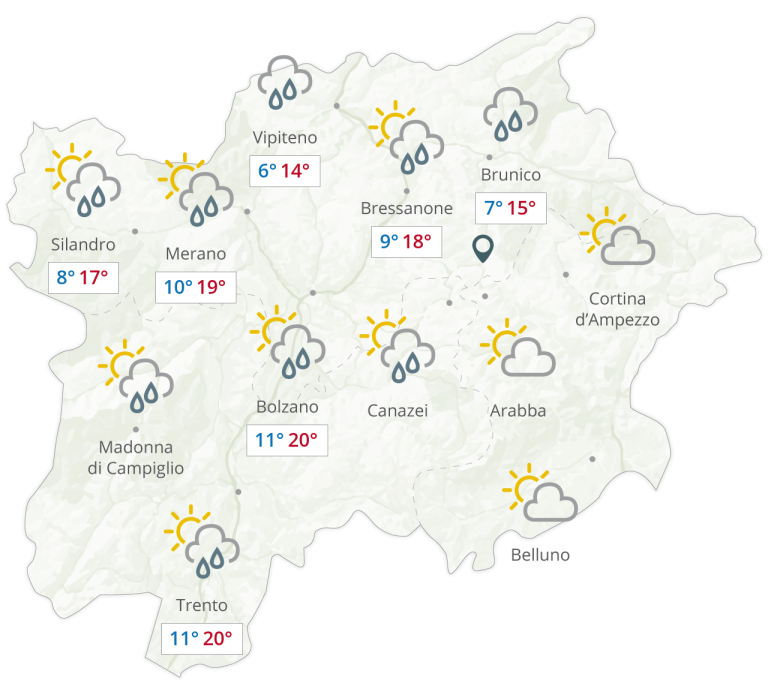 The weather
Partly sunny weather with clouds and thunderstorms, mainly during the afternoon. Weather improvement in the evening. Top temperatures between 24° and 30°.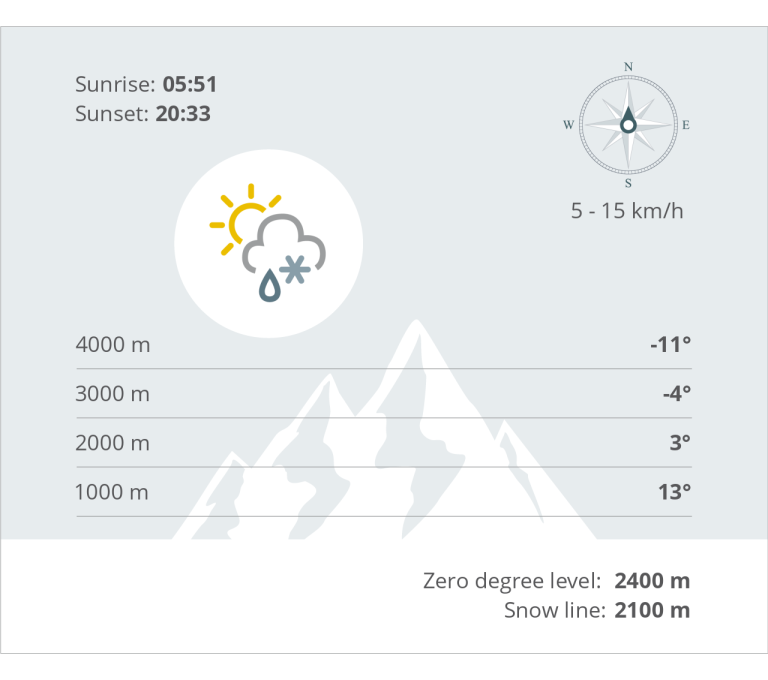 Mountain weather
In the afternoon quite widespread thunderstorms, which can be partly intense. In the evening weather imporvement.
Tomorrow 2nd of July 2022
Very sunny: High pressure and stable conditions over Central Europe.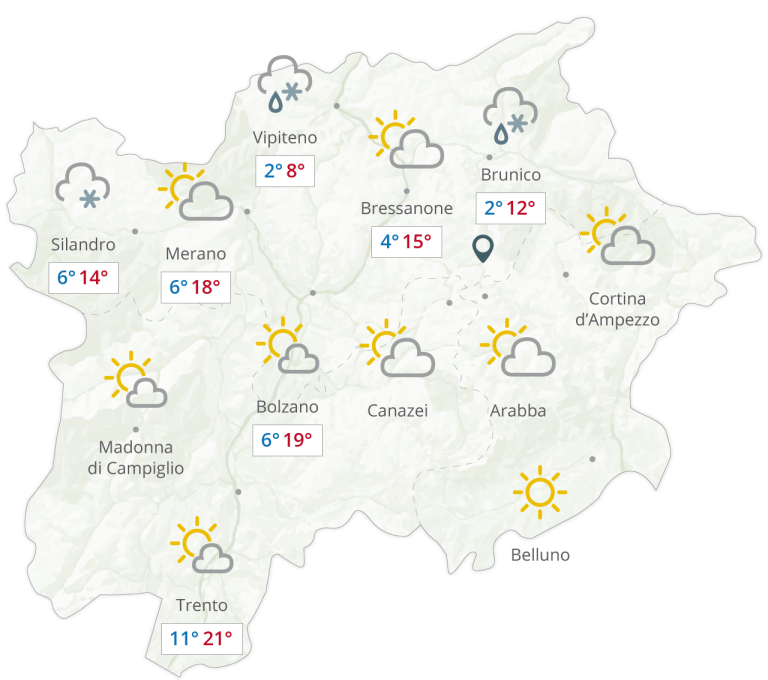 The weather
Very sunny, local morning fog will dissolve quickly. In the afternoon some harmless cumulus clouds over the mountains. Maximum temperatures from 26° to 33°.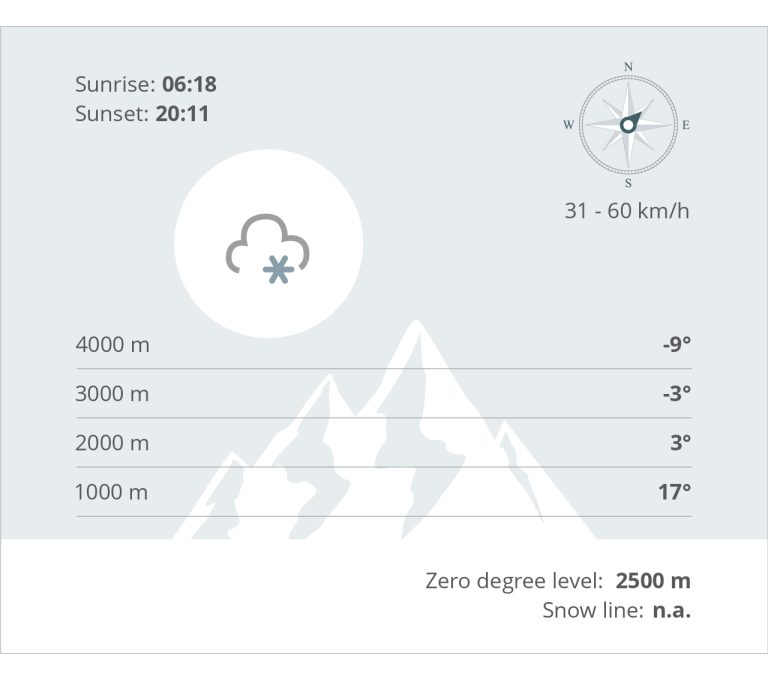 Mountain weather
Excellent conditions on the mountains. Sunny all day long, only small cumulus clouds in the afternoon.

sunday
03
Partly cloudy
max: 35°
min: 12°

monday
04
Cloudy, thunderstorm with moderate shower
max: 32°
min: 12°

tuesday
05
Cloudy
max: 32°
min: 12°

wednesday
06
Cloudy, thunderstorm with moderate shower
max: 32°
min: 12°